Supplier Scorecards
Effective supplier management facilitates more positive engagement between buyer and supplier, facilitating a more optimised supply chain.
High quality data allows for better vendor management – to track and communicate performance, identify risks / opportunities, and facilitate discussions and supplier business reviews.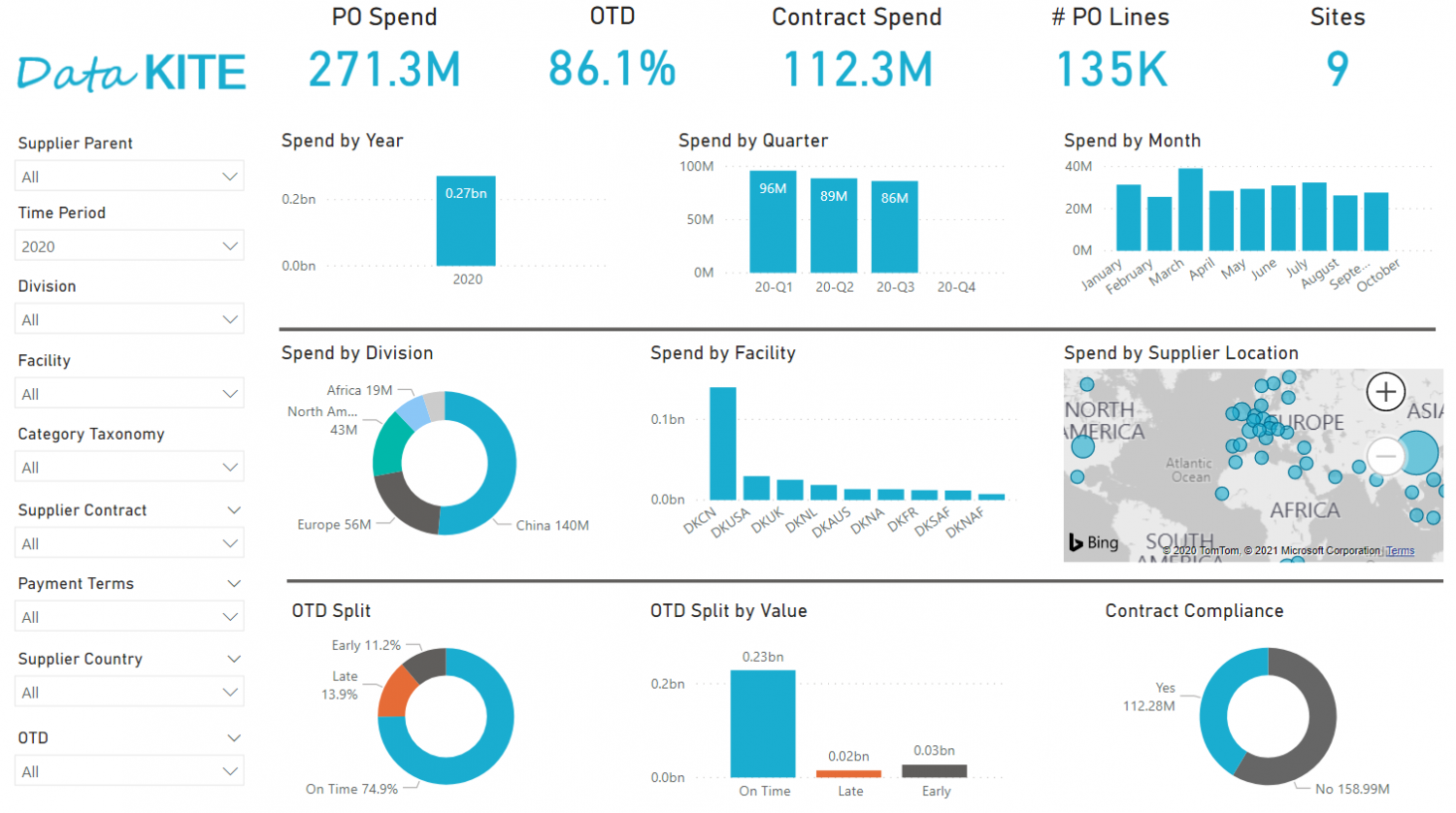 A DataKITE supplier scorecard, or vendor scorecard, which you can use to rate your vendors or suppliers on a specific scale for their performance. These can be configured, but typically our scorecards comprise of the vendor's performance based on several factors over time, including:
Product quality
Delivery time
Communication
Errors or missed deadlines
Delivery accuracy

Our scorecards can help you determine which of your vendors provide the best service and where improvements in the supply chain can occur. An efficient, accurate supply chain helps ensure the business gets the materials it needs to produce its products or provide its services.

DataKITE Supplier Management analytics solutions help your procurement function to:
Consolidate all of your data sources in one secure online location.

Data enrichment through structured data management, cleansing and classification.

Calculation of KPIs and consolidation of supplier data from across all your company's facilities.

Ability to gain comprehensive analysis of supplier performance and order schedule, from top level metrics, through to identifying trends and detailed PO line data.

Sustainable technology available for your team to use, with no ongoing data refresh costs.