Risk Management
What is procurement risk?
In procurement, risks refer to events that are uncertain as to their frequency or impact on the ability for an organisation to reach its goals and objectives. Besides events that have already happened, delayed consequences refer to those that have not yet played out yet.
In other words, risks are anything that might negatively affect a companies ability to achieve their goals and objectives.
They can manifest themselves in many different ways.
Late deliveries
Quality issues
Negative publicity
Legal costs etc.
It's easier than ever to reduce procurement risks and uncertainties for your organisation if you have access to the right tools.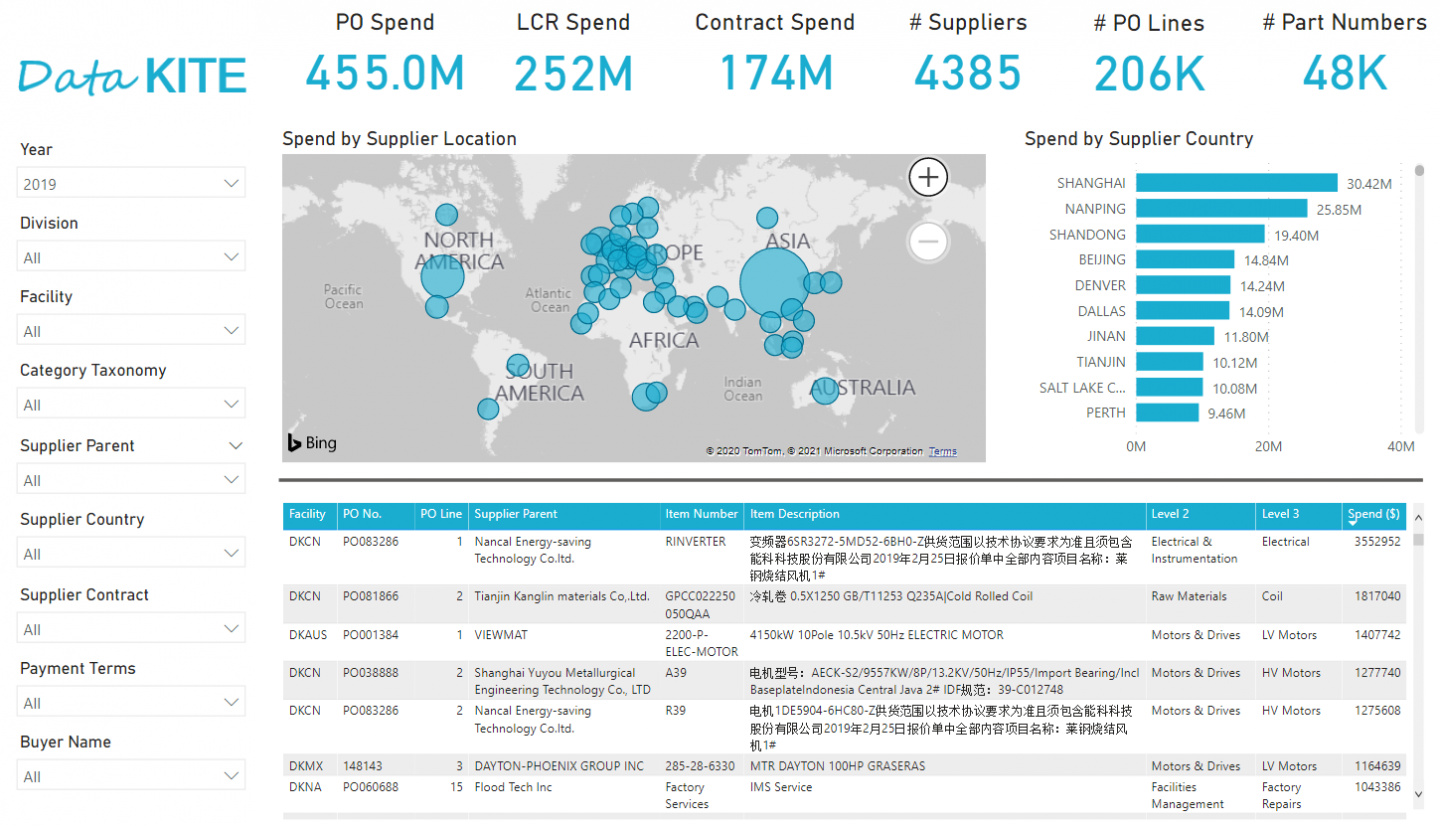 Want to learn more about how our risk management solutions can help your organisation?
Try DataKITE with your data for free.
DataKITE Supplier Risk Management analytics solutions include:
Working with you to consolidate all of your data sources in one location.

Data enrichment through structured data management, cleansing and classification.

Capability to see global spend commitments from geographical region through to supplier street level.

Capability to link with:
Supplier credit checks
Weather reports,
Security assessments
News bulletins or other customised requirements.

Sustainable technology available for your team to use, with no ongoing data refresh costs.