Spend Analysis
Every cell in your data sources tells you something about your supply chain behaviours and activities. Accessing that data in the right way opens a world of opportunities to enhance your supply chain management.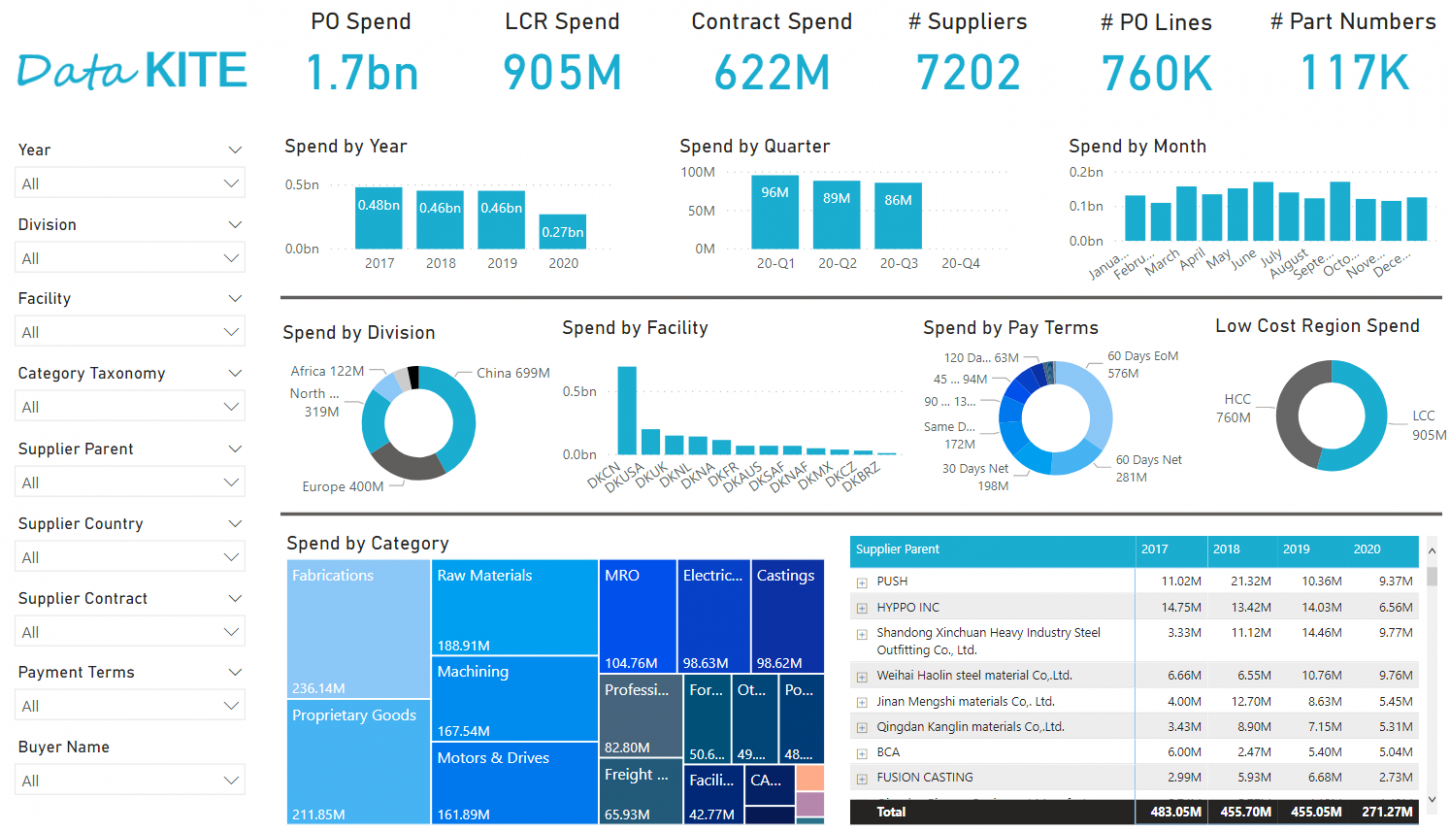 Once DataKITE has cleansed and organised your data into relevant categories, you're ready to start analysing. We help you look for trends and verify that you are leveraging supplier data to get competitive pricing. You can use this pool of consolidated spend information to understand where your spend is going and who it's with.
This can help you strengthen relationships with suppliers you may not have realised were such a large part of your spend, and develop a better approach to supplier management.
Supplier data can be the least visible and utilised data among most procurement teams, meaning that there is a huge opportunity by taking advantage of it.
Your purchasing and supplier data can be used by your CPO or CFO to gain insights and spot trends in your spend. Other departments can also use this data to help manage your inventory, budget and plan, and set a strategic sourcing roadmap.
Discovery – we learn about your business: you challenges, needs and priorities – and we develop analytics solutions to address them
Data – we create rules to structure, cleanse and classify your data which creates more meaningful insight.
Output – dynamic visual dashboards to easily analyse your data and make more informed decisions.
Support – training, tools and resources to ensure your technology can be sustainably managed within your team.