Procurement Operations
What are your organisation's live order spend commitments just now? How many POs are your buyer's currently managing?

What significant orders are in your MRP schedule that you still have time to influence?

Having close control and clear information on your day to day procurement operations management is vital to managing an efficient supply chain.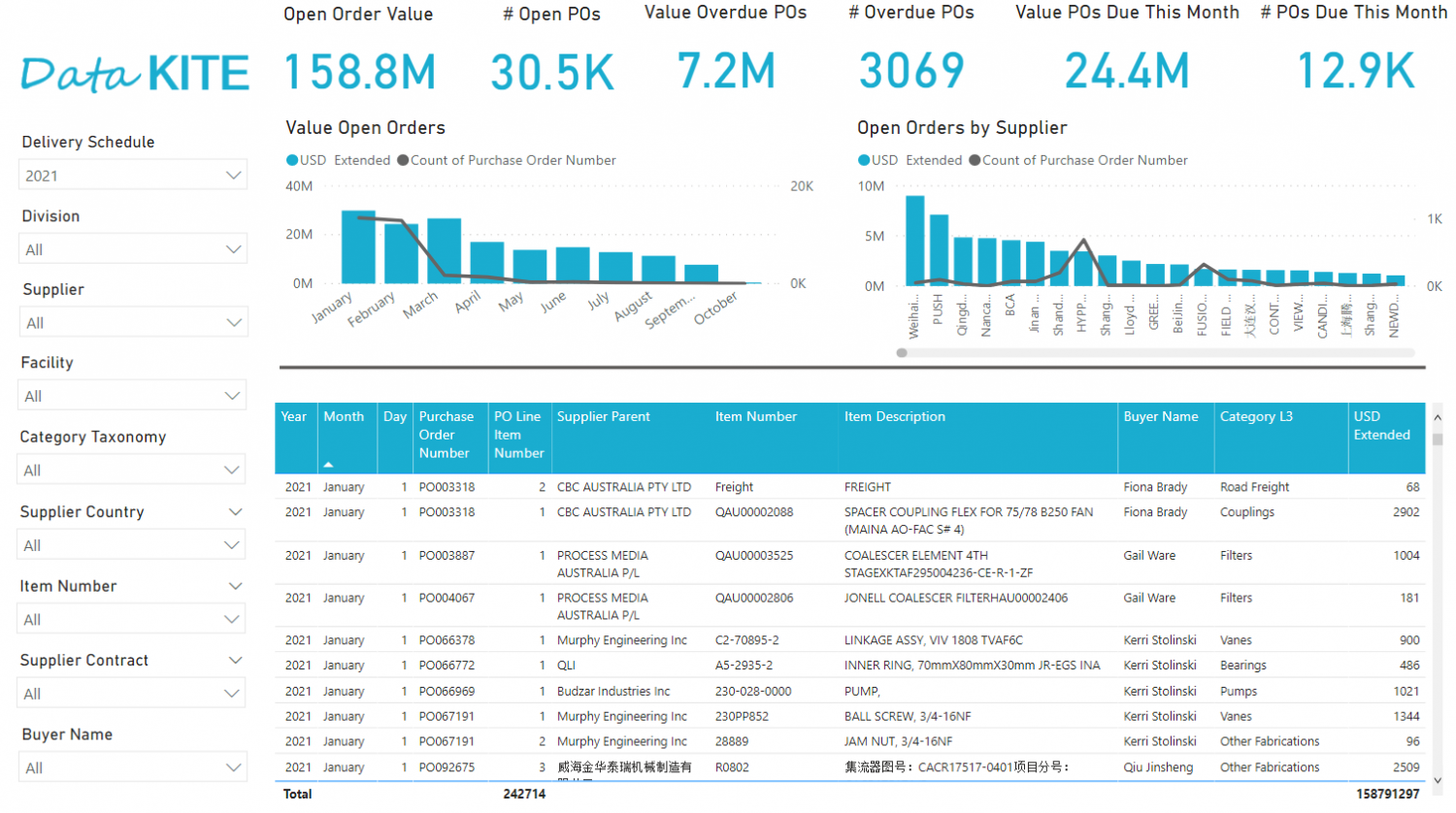 Procurement operations analysis will
Reduce supply risks and prevent maverick spending.
Enable procurement managers to improve data-driven processes.
Optimise organisational spending, time, and sourcing of goods or services.
Align procurement workflow with business objectives, goals, and strategies.
DataKITE Procurement Operations analytics solutions include:
Working with you to consolidate all of your data sources in one secure online location.

Data enrichment through structured data management, cleansing and classification.

Capability to track all aspects of your open orders commitments to support daily operational management.

Sustainable technology available for your team to use, with no ongoing data refresh costs.