KPIs / Reporting
Tracking monthly metrics is a vital part of assessing performance and manage company progress towards your strategic objectives.

However, the effort and manual exercise to calculate and collate KPIs can be a time consuming process, taking you away from value adding activities.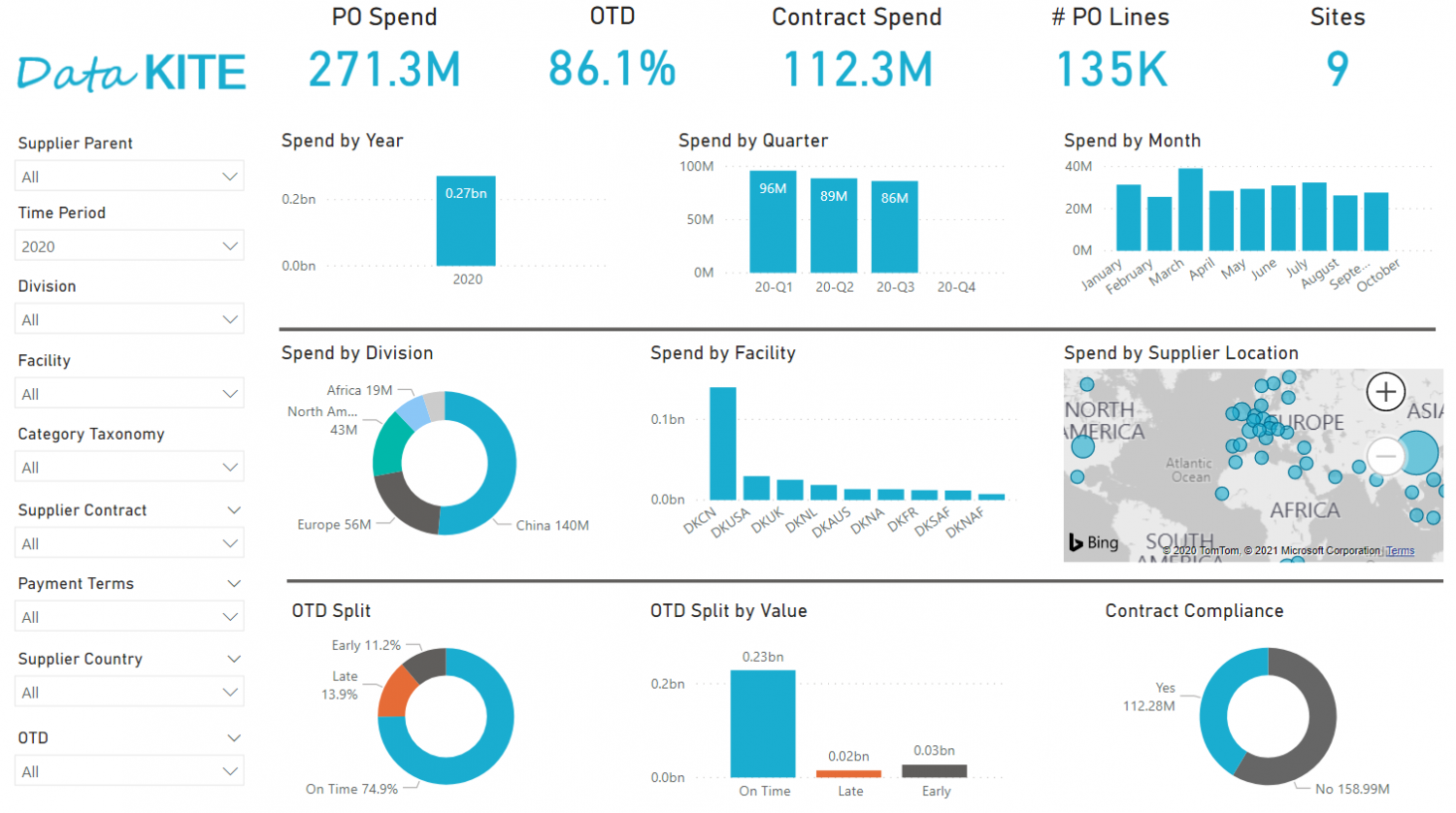 DataKITE KPI is a tool used to measure performance as well as monitor and evaluate the efficiency of a company's procurement management. These KPIs help your business streamline and optimise time, service quality, spending, and cost. In addition, procurement KPIs help companies keep in line with their business objectives, goals, and overall procurement strategies.
DataKITE will help the effectiveness of your procurement processes.
Procurement performance is usually tied to the cost-saving benefits that it can provide. But aside from cost reduction, KPIs can also help organisations by identifying areas of the business that need improvement, as well as determine whether they are growing and declining as a business.
DataKITE KPI / Reporting analytics solutions include:
Working with you to consolidate all of your data sources in one secure location.

Data enrichment through structured data management, cleansing and classification.

Automation of your KPIs – less manual intervention and designed to allow detailed drill-down analysis

Sustainable technology available for your team to use, with no ongoing data refresh costs.