Data Management
One of the most common challenges in data analytics is accessing and developing a clear, high quality dataset.

DataKITE pride ourselves on supporting our customers to structure their multiple data sources in one location, then cleanse and classify data using best in class industry technologies.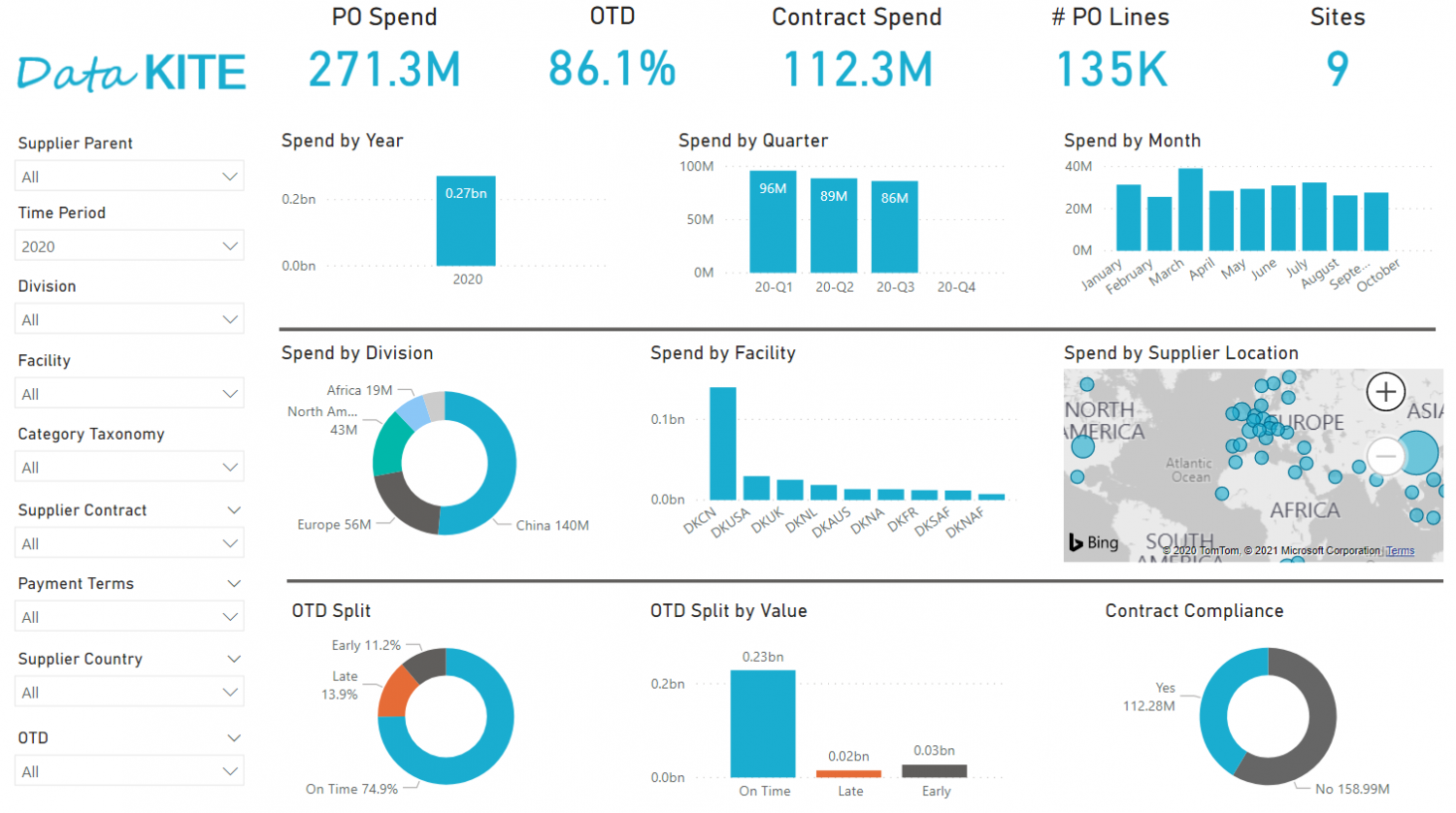 We are committed to supporting you build the dataset needed to help you use data to fully understand, control and improve your supply chain.
DataKITE Data Management solutions include:
Working with you to consolidate all of your data sources in one location.

Data enrichment through structured data management, cleansing and classification, i.e. categorisation, supplier name standardisation, automated metric calculations.

Data refreshed regularly at any cadence requested by the customer, automatically applying classification rules to new data.

Consultancy Services on specific business requirements.