Category Management
Category Management can transform the long-term value achieved from an organisation's spend, and drives reduced cost, reduced risk, improved revenue, improved service and ultimately better business performance.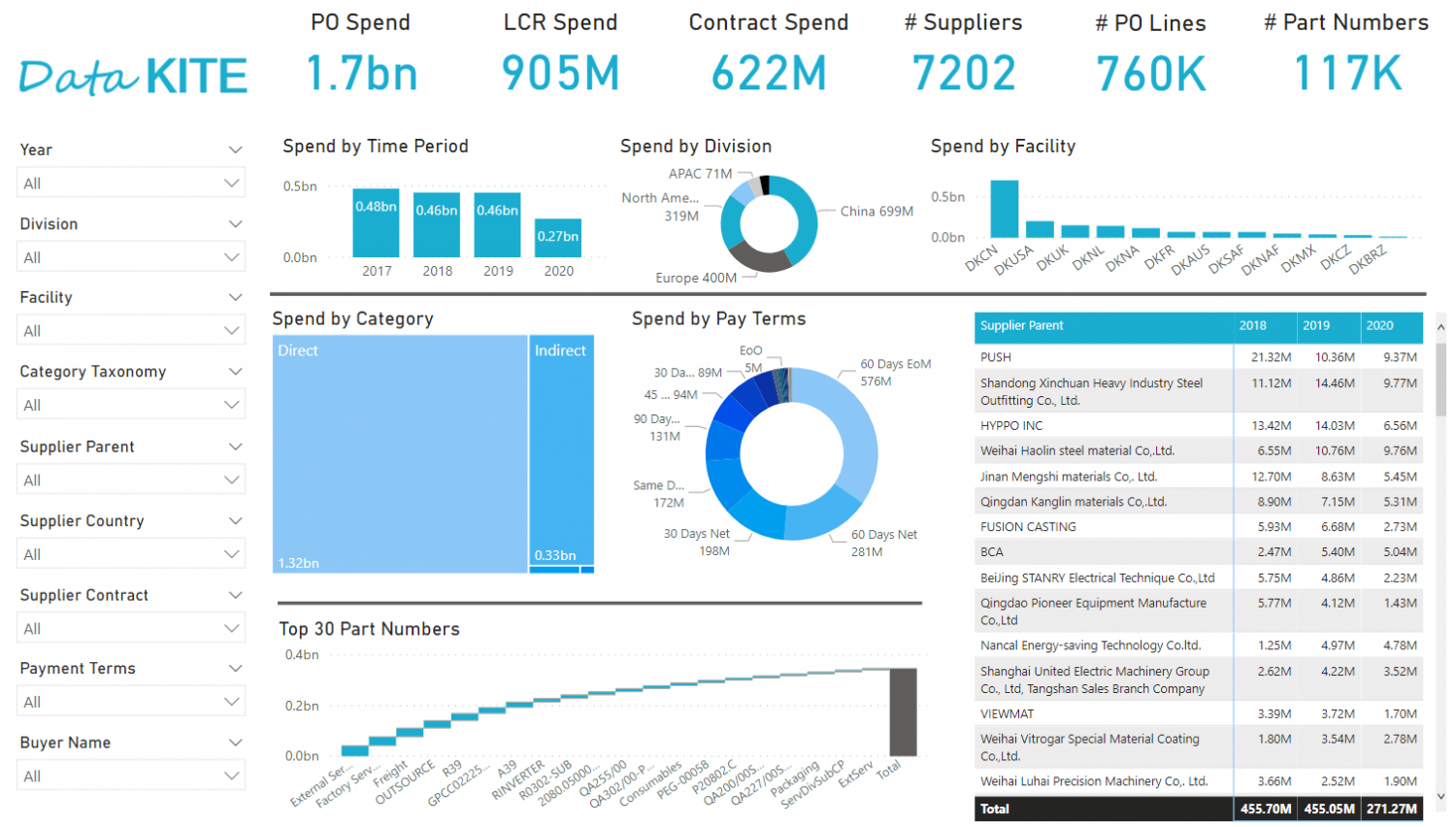 DataKITE aims to provide procurement with insights using historical spend data, that form the basis of strategic and tactical sourcing decisions, protect supply, and deliver value for money. Aligned with company objectives, category spend analysis provides, clarity, spend visibility, and sourcing framework, that aims to create a competitive advantage.
DataKITE Category Management analytics solutions include:
Working with you to consolidate all of your data sources in one secure online location.

Data enrichment through structured data management, cleansing and classification to improve visibility of key category spend.

Development of powerful, customised dashboards to display the information required to help your Category Management teams perform at the highest level to develop your supply chain practices.

Ability to gain comprehensive understanding of category spend, from top level figures to trends in detailed PO line data.

Sustainable technology available for your team to use, with no ongoing data refresh costs.